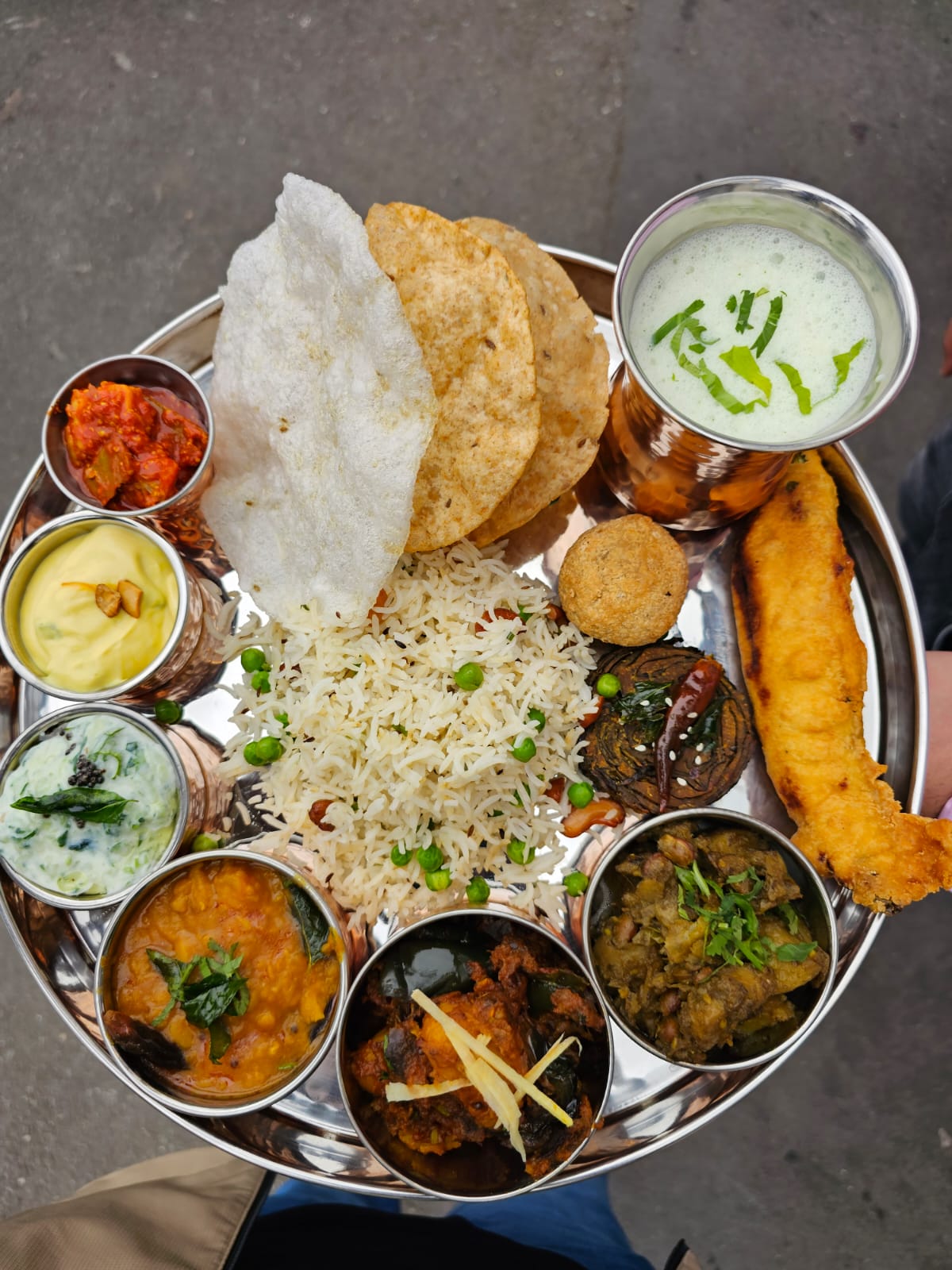 Hey foodies! I recently had the pleasure of attending the sensational Gujarati Thali Festival at Bhajipala Restaurant in the heart of Manchester, UK. From April 23rd to 30th, 2023, this delightful festival took my taste buds on an unforgettable journey through the vibrant and diverse flavors of Gujarat, right here in the heart of Manchester.
Picture this: an array of aromatic dishes, vibrant colors, and tantalizing aromas, all beautifully presented in a traditional thali. As a lover of Indian cuisine, this festival was a dream come true. Each dish was a masterpiece in its own right, a testament to the rich culinary heritage of Gujarat.
Diving into the Thali Extravaganza:
The festival showcased an incredible lineup of dishes that left me in awe of the culinary prowess of Bhajipala Restaurant. Let me take you on a whirlwind tour of some of the standout dishes that adorned my thali:
1. Puri: These light and fluffy deep-fried breads were the perfect accompaniment to the array of vibrant curries. Crispy on the outside and soft on the inside, they were pure perfection.
2. Sabudana Papadi: A refreshing and crunchy papadi made from sago pearls, garnished with a burst of flavors from herbs and spices. A delightful snack that I couldn't get enough of.
3. Kachori: These golden-brown pillows of joy were stuffed with a savory filling, providing an explosion of flavors with every bite.
4. Undhiyu: A medley of seasonal vegetables cooked to perfection in a fragrant blend of spices, this dish stole the show. It was a hearty, soul-satisfying experience.
5. Dal: A creamy and flavorful lentil preparation that added a comforting touch to the thali, reminding me of the heartwarming meals cooked at home.
6. Kaju Muttar Pulav: Fragrant basmati rice cooked with cashews and peas, this pulav was a delicate balance of textures and flavors that left me craving more.
7. Shrikhand: The perfect sweet ending to the thali, shrikhand is a luscious dessert made from strained yogurt, subtly sweet and utterly divine.
And the List Goes On:
Apart from these delights, the thali also featured Mircha Bhajiya, Patra, Ringna Batata, Raitu, Achar, and more. Each dish was a celebration of Gujarat's rich culinary heritage, and the authenticity and passion poured into the preparation were palpable.
I must also mention the Masala Chaas – a cooling and refreshing drink that cleansed the palate and perfectly complemented the bold flavors of the thali.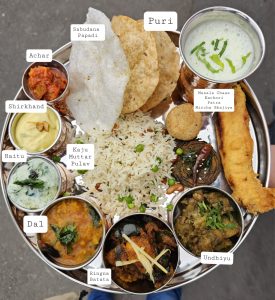 So mark your calendars and get ready to savor the essence of Gujarat right in Manchester. Trust me, your taste buds will thank you!
Why You Shouldn't Miss It:
If you're in Manchester during the next Gujarati Thali Festival by Bhajipala Restaurant, do not miss the chance to indulge in this gastronomic delight. The festival not only offers a feast for your taste buds but also an opportunity to immerse yourself in the vibrant culture and traditions of Gujarat.
Bhajipala Restaurant's dedication to preserving the authenticity of these dishes while adding their own creative twist is truly commendable. The festival was a symphony of flavors, textures, and aromas that will stay with me for a long time.